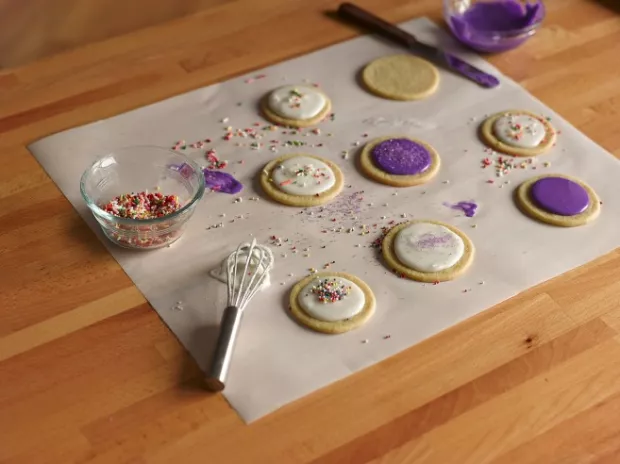 Make a Handy Funnel for Dry Ingredients
When combining dry ingredients for baking, sift or combine ingredients on a sheet of Reynolds Kitchens® Parchment Paper or Reynolds® Cut-Rite® Wax Paper. Carefully lift parchment or wax paper to form a funnel for easy pouring into the mixing bowl or electric mixer bowl.
You Will Need
Reynolds® Cut-Rite® Wax Paper
It makes baking preparation easier and helps with fast and easy cleanup afterwards.
Our Cut-Rite® Wax Paper is microwave safe and you can cover foods to prevent splatter. And guess what, it is also perfect for household arts and craft!